The Queen's Diamond Jubilee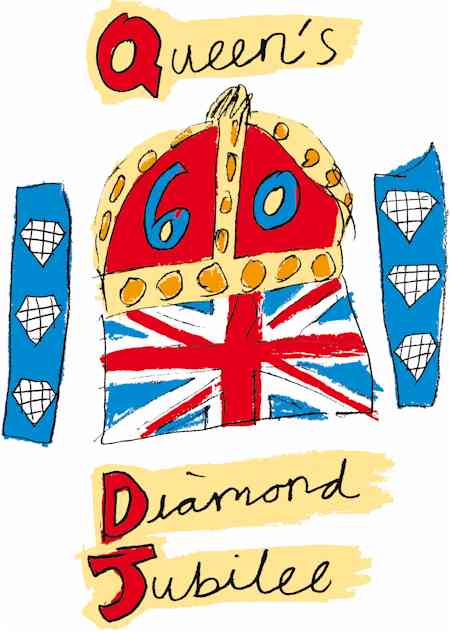 On the 2nd November the group of villagers now organising the village celebrations of the Queen's Diamond Jubilee met at the Village Hall.
This meeting was brief as we had little to discuss other than the plans to collect the questionnaires that were included in the news last month. By the time you are reading this hopefully you will have had a visit from one of us and handed back your completed questionnaire. If not be prepared as we will be knocking on your door very soon. Keep you completed questionnaire close at hand.
It is worth noting that the purpose of the questionnaire and the visit is to collect the views of the village on how to celebrate the Diamond Jubilee. If the general response is - 'Not Really Interested!' then we may decide not to proceed. If you want us to go ahead then we are clear that it must be a whole village event and efforts will be made to ensure that everybody in the village, young or old, will be able to take part.
Lucy Mercer has undertaken the difficult task of bringing together home grown entertainment for the Sunday evening so please take time to read her appeal elsewhere in the news and support her efforts.
The next meeting will be held at 8pm on Wednesday 7th December at the Village Hall. Please come along to help make the Diamond Jubilee weekend a memorable one for Oxhill.
Any questions at this stage please contact Mike Collins on 680564.