A Trip to the Panto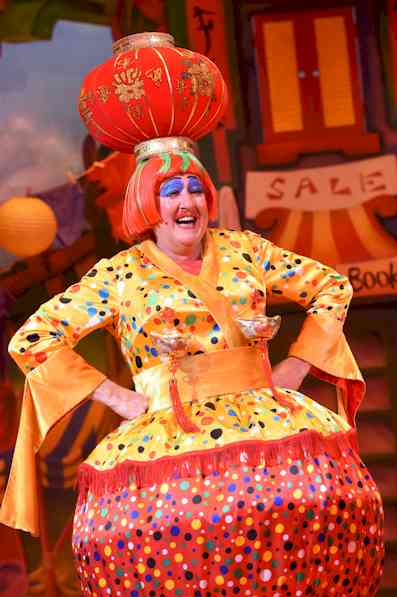 A group of us from the village went to see Aladdin, starring Iain McPherson and his Daughter Morna at the Belgrade Theatre in Coventry on the last night, January 10th. There was a range of ages from 14 to, well, I wouldn't really like to say but discussions about pensions were heard more than once.
We had good seats and from the moment that the musicians started to play to the end, we were royally entertained. Iain and Morna were great as were the rest of the very talented cast. The scenery was excellent, with a few jokes here and there for the observant, the sets were imaginative as well as being technically awesome and the costumes (particularly those worn by Iain) were terrific. The script was superb and the jokes often worked on two levels so we were all entertained and no-one was offended.
It was a Pantomime – just like it should be – well done all concerned! We'll be back for more next year – Oh yes, we will be.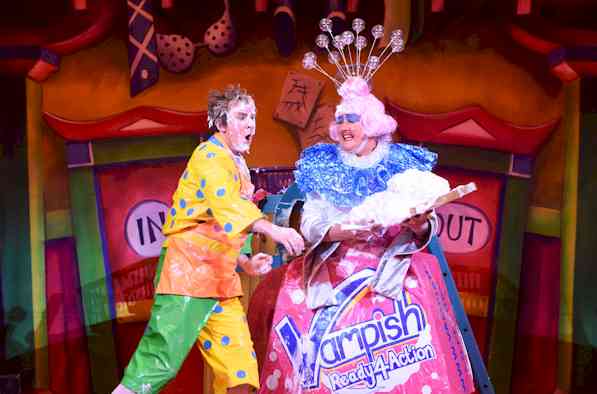 The Pantomime stars were:
Widow Twankey - Iain Lauchlan
Wishee Washee - Craig Hollingsworth
Emperor - William Finkenwrath
Aladdin - Morna Macpherson
Princess Jasmine - Arina Ii
Derek Harbour